I like Outlook 2013, with useful improvements like inline replies, calendar sneak peak and performance improvements. What I don't like, however, is the default way how double-clicking a Contact works. In Outlook 2013, you get a Contact Card with only a few of the details that you can edit: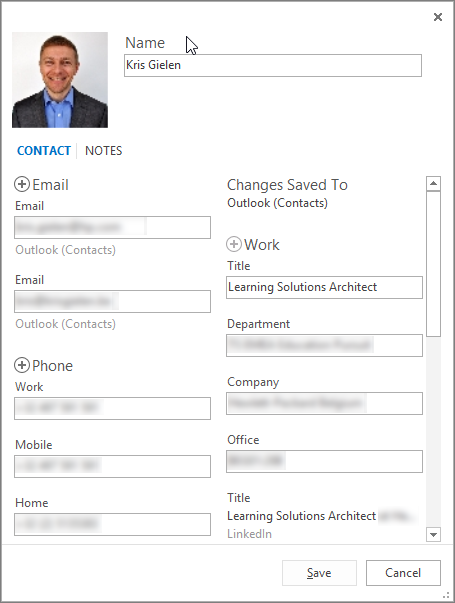 I prefer the "old" full contact editing form when double-clicking a contact.
You can do that by clicking on Outlook (Contacts) in the View Source section:

That will open the full Outlook Contact Editing Form: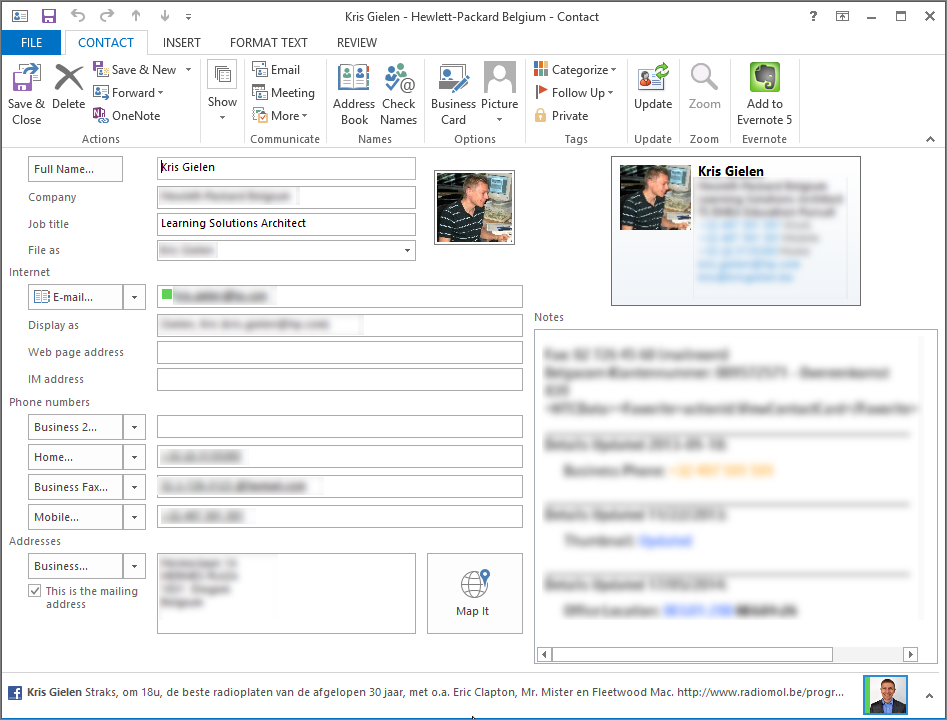 I learned about this by reading Open the full contact editing form in Outlook 2013 on MSOutlook.info.
The article has more information about this behavior and even provides you with a few options to disable it.